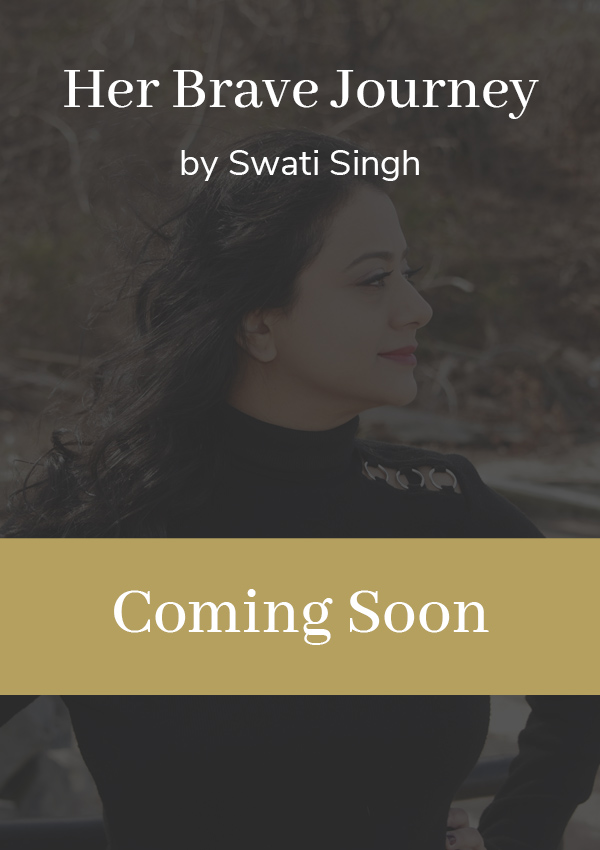 During her almost-final moments when Kiara was pinned down by a man who claimed to love her, the only images she saw was of her mother and father.  Fighting to breathe, her life was at the mercy of her husband.  She repeatedly begged him, "please don't kill me.  My parents need me." Her voice was hoarse from the strangulation.  What just happened to her is something called domestic violence, which happens to one in four women and one in nine men in the United States alone (according to NCADV). 
Even in today's #MeToo era where women and men are speaking about their stories of assault and abuse, this particular topic is still discreet, especially in the South Asian community.  "Her Brave Journey" is a fictitious story about a woman from this community who is stuck in the vicious and confusing cycle of abuse.  Society expects women to believe the 'white-picket fence dream' where happiness and prosperity only means marriage and children.  But this dream is a false perception because those who choose not to get married, stay married, or not to have children can still be very happy and prosperous.  Furthermore, this false dream also pressures women to stay in unhappy marriages just for the sake of maintaining a societal tradition.
Kiara is one of those women who challenges patriarchy and recognizes the pretenses of the 'white-picket' fence dream and dares to defy it.  "Her Brave Journey" will resonate with a lot of women, especially those of South Asian heritage, who battle societal and culture pressures every day.  "Her Brave Journey" is a powerful message to victims and survivors of abuse, married couples, divorced couples, and individuals who religiously follow self-help books because it teaches self- empowerment and how to recover from adversities.  Go inside the life of Kiara and follow her brave journey as she reclaims her life and discovers her inner warrior.
Meet the author
Swati Singh
Swati Singh was born on September 1, 1981 in Bihar, India.  She immigrated to the United States in 1985 with her family, and grew up in the Washington, DC Metropolitan area.  She holds a Master's Degree in Human Resource Management from the University of Maryland.  By profession, Swati is a Senior Recruiter at Navy Federal Credit Union, and has worked at companies such as Freddie Mac, athenahealth, Global Payments, and Wells Fargo.  In the last 14 years of her career in talent acquisition management, she has hired thousands of professionals in information technology, sales, data science, marketing, and project management.
By nature, she describes herself as an introverted-extrovert who loves socializing but is very selective about who she socializes with.  Her guilty pleasures include Bravo TV reality shows- she rarely misses an episode of the "Real Housewives" franchise!  Swati is notorious for having a stoic RBF (Resting Bitch Face) but wants people to know that she actually knows how to laugh! Once people to get know Swati, they adore her witty sense of humor and compassionate heart.
Swati has always loved writing as a way of expressing herself.  Her previous blog (mscynicism.com) was the first place she published her unconventional opinions on thought-provoking social topics.  She was inspired to write "Her Brave Journey" based on knowing so many women who have gone through tough marriages.  "Her Brave Journey" is an account of the stories Swati has personally heard from others as she hopes to be a voice for them.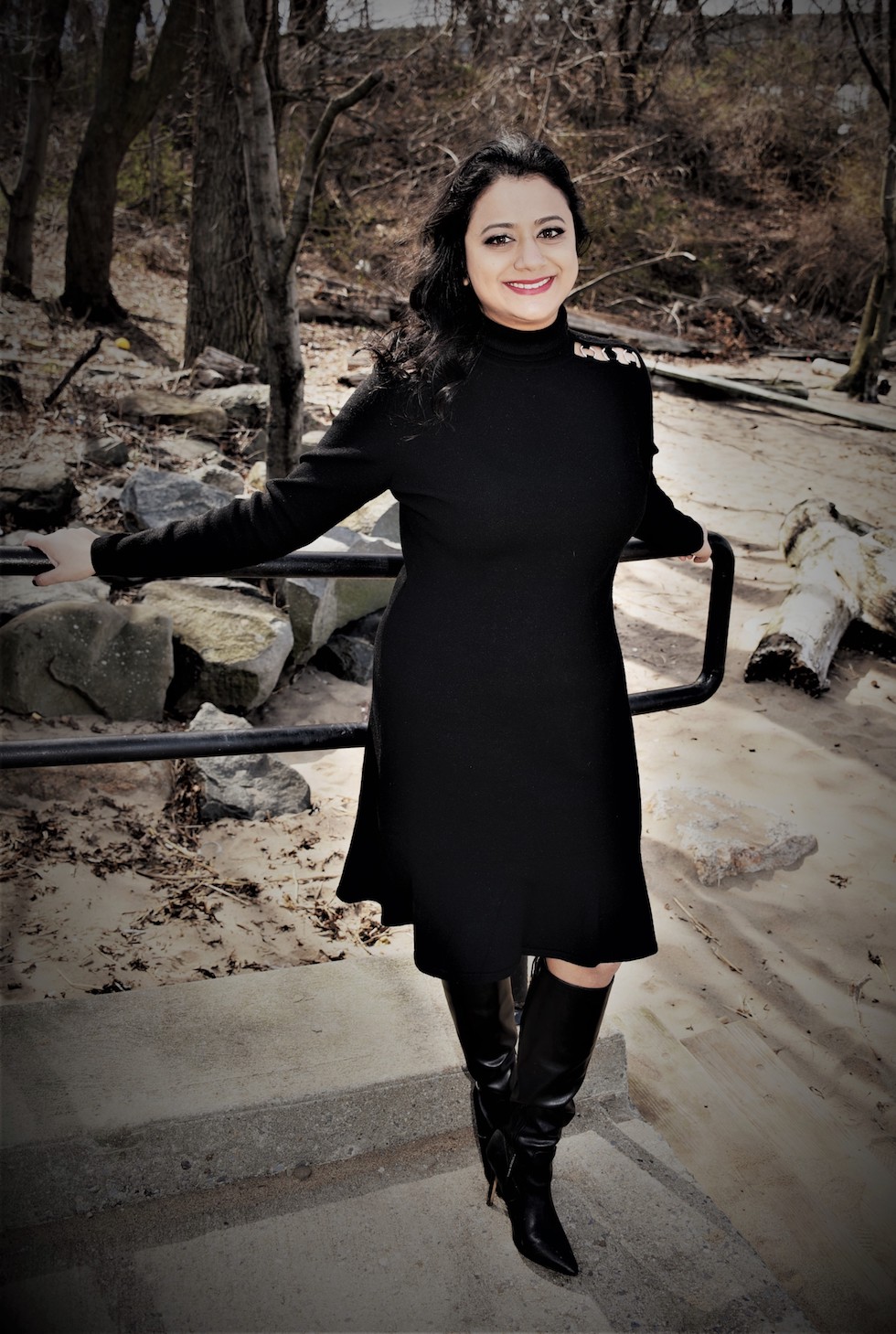 Follow my writing
On the Blog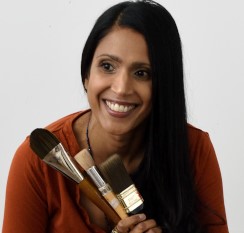 My guest blogger this week is Rita Patel! Rita is a mixed-media artist and founder of Experiments in Beautiful Thinking and of Relational Waste.  She and I are members of LadyDrinks (founded by Joya Dass).  I invited Rita as my guest blogger because she genuinely has...